Trademark & Franchise Licensing Opportunities
WikiTrademarks lists franchise opportunities for trademark and brand licensing
See below for trademark and brand licensing opportunities:
Galaxy
Galaxy Proof of Existence on Wikitrademarks.io
http://wikitrademarks.io/proofs/galaxy-vietnam-trademark
Galaxy Proof of Existence on the Litecoin Blockchain
https://chainz.cryptoid.info/ltc/tx.dws?1015c98811ccbe1f948e6708f8ac2175186bdbb85663a92e65b557b4bf527aab.htm
Franchisee Opportunity
"GALAXY" which was granted protection in Vietnam for a wide variety of goods/services in Classes 09, 11 and 35, covering, inter alia, "Computers; computer monitor (monitor); computer peripherals; computer components; printers for computers; software; allowed parking time meter; phone; equipment to receive (record) images"; "Air conditioner; air cleaning machines and equipment, refrigerators; food refrigeration machines and equipment; tools and equipment for electric cooking; hairdryer; Dehumidifiers; drinking water filter; water heater (bottle); gas stove; Induction cooker; electric fan", etc.
Franchise Details
Want to acquire/purchase the GALAXY marks in Vietnam?
Please contact KENFOX IP & Law Office at https://kenfoxlaw.com/
Carré d'artistes®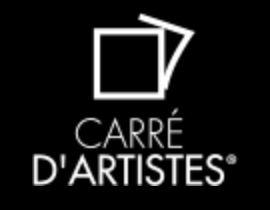 Open your own Art Gallery
Carré d'artistes® is an exciting, innovative sales model helping to make contemporary art affordable to everyone. Open your own art gallery today.
Franchisee Sourcing
Open your own Carré d'artistes® gallery in your territory and bring affordable art to everyone.
The concept of Carré d'artistes® is to democratise contemporary art.
The first gallery opened in Aix-en-Provence (south of France) in 2001. Today, Carré d'artistes® is the leader on the accessible art market with a network of 35 galleries located in 12 countries and 50,000 pieces of artwork sold every year.
Our artistic direction involves over 600 professional artists who work with different techniques and materials, giving us a large selection of unique artwork. As our franchise partner, your artistic selection will be adapted to your local market.
Key Gallery Facts:
Simple! Four artwork sizes – four affordable prices
One-of-a-kind The artwork is unique and certified as authentic
Trademark Proven and dynamic marketing strategy
Artistic direction 15 artists per gallery (local and/or international) with regularly renewed exhibitions
Two target customers Business-to-consumer and business-to-business
Merchandising Modern and adaptable to the exhibition space
Promotional events Openings, artist appearances
Sale of large paintings
Development of the agreement by introducing sculptures
Benefits of the Carré d'artistes® Franchise
Expertise and support from the Carré d'artistes® artistic department.
Concept that has already been proven to be successful in different countries and cultures.
Strong visual identity of the brand and galleries.
Consignment system limits investment costs and facilitates management of accounts.
Consumer sales price policy freely devised by the franchisee.
International brand recognition.
Complete training and ongoing support.
Franchise Conditions
S$80,000 entrance fee.
Royalties 7% (excluding tax) on the sales made inside the gallery and on business to business turnover.
Security deposit of S$80,000 per gallery. Amount due before artwork is provided.
Franchisee is in charge of delivery fees (round trip) for the artwork.
Add Your Trademark Licensing Opportunity, or Franchise to WikiTrademarks
If you are looking to commercialize your trademarks or franchise opportunities please contact us.